November 12, 2021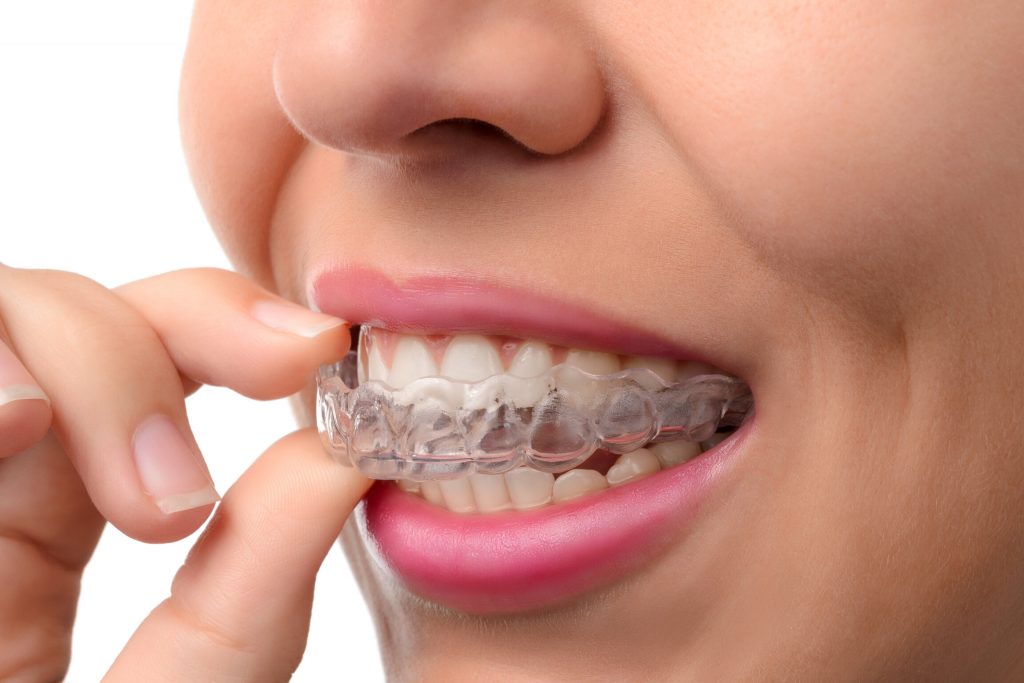 The scent of hot chocolate in the air and the jingling of bells mark the start of the holiday season! Though the holidays are the busiest time of year for many, don't let that get your Invisalign plan off track. This can cause delays in treatment and, in some cases, may even require you to backtrack. To keep your smile progressing in the right direction, follow these 4 tips on how to make it through the holidays with Invisalign in Vienna.
Tip #1: Clean Your Teeth
Many holiday foods are high in carbs, starches, and sugar. For this reason, it's important to brush twice and floss at least once per day. You may even want to consider flossing between meals and keeping a dental travel kit with you. These things will help you prevent cavities or other oral health issues from developing so there aren't any unexpected delays in your Invisalign treatment.
Tip #2: Take Out Your Aligners When You Eat and Drink
If you're eating or drinking anything other than water, make sure to remove your aligners to prevent staining or otherwise damaging them. Additionally, wearing your Invisalign while consuming hot foods or drinks can warp the plastic, which will make your aligners fit incorrectly.
Tip #3: Keep Your Invisalign Case Nearby
If you place your aligners on a napkin when preparing to chow down, you risk accidentally throwing them away. Not only will this delay your treatment, but you'll also have to wait until your dentist can have new aligners made. To avoid this, keep a carrying case nearby so you always have a safe, clean place to put your Invisalign.
Tip #4: Wear Your Invisalign
The hectic nature of the holidays has a tendency to throw off our normal routines. For this reason, it can be difficult to keep up with your Invisalign treatment plan. Invisalign needs to be worn for 20-22 hours each day, so make a point of putting your aligners back on after you eat or clean your teeth to avoid treatment delays or backtracking.
No matter how busy the holidays can get, it's important to make your oral health a priority and continue to keep up with your Invisalign treatment plan. With the four above tips, you'll soon be sporting a straight, beautiful smile that you can be proud of!
About the Author
Aesthetic Dental Spa aims to help the residents of Vienna and the surrounding communities learn to properly care for their teeth during the holidays and beyond. They treat patients of all ages and offer a number of services to treat oral health issues or prevent them from developing in the first place. If you're unhappy with the look of your smile, they offer cosmetic dental services such as effective, reliable Invisalign treatments to straighten your pearly whites and boost your confidence. Ready to make an appointment or have questions about Invisalign? Call them at (703) 827-8270 or visit their website.
Comments Off

on 4 Tips for a Successful Holiday Season with Invisalign
No Comments
No comments yet.
RSS feed for comments on this post.
Sorry, the comment form is closed at this time.