Periodontal Therapy – Tysons, VA
Your Gum Health Improved with Expert Periodontal Therapy
Statistics show an alarming trend developing in America: that well over half the adult population is suffering from some form of gum (periodontal) disease. This is significant because, untreated, gum disease can lead to a host of other problems. The good news is there's a way to recover. When you visit us for preventive and restorative care at Aesthetic Dental Spa, Dr. Naini can help you regain your gum health in a relaxed yet effective manner!
What is Gum Disease?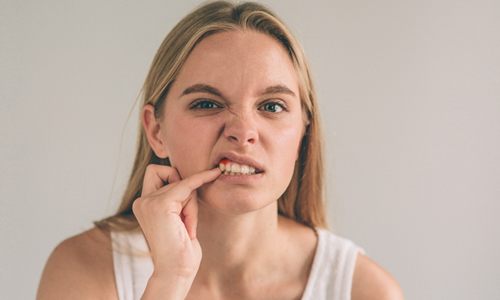 If the threats to your gum and oral health had to be whiddled down to one source, it would have to be bacteria growth. These tiny organisms are always present in your mouth, but when they're allowed to develop without being addressed, they can lead to the development of gum disease, which is the inflammation and infection of your gums and the tissues that surround your teeth.
One of the first signs of the presence of the disease is gum bleeding. You may also notice tenderness, swelling and redness of the gum tissue. At the first sight of any of these symptoms, don't hesitate to give us a call so you can be seen by Dr. Naini.
Why You Shouldn't Ignore Gum Disease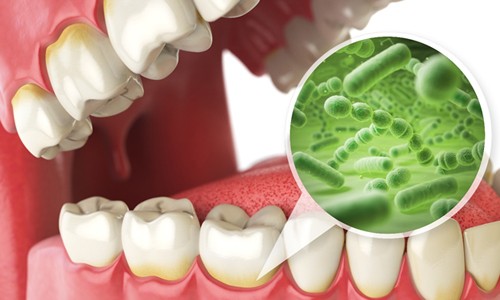 Unfortunately, bacteria won't stop moving and causing damage unless they're eradicated. Thus, once you first discover their presence, it's of the utmost importance to seek treatment.
Here are some of the peripheral issues that can arise from untreated gum disease:
Tooth loss
Stroke
Hypertension
Oral Cancer
Heart Disease
Pancreatic Cancer
Alzheimer's Disease
Thankfully, these health challenges can be prevented by contacting us at Aesthetic Dental Spa. By being proactive and seeking treatment, Dr. Naini can provide you with expert periodontal therapy to guide you back to excellent oral health.
Our Approach to Periodontal Therapy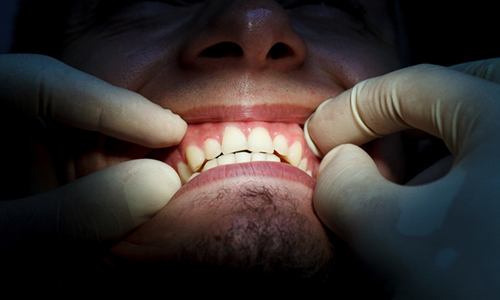 In addition to the fact that Dr. Naini is a highly-skilled and experienced dentist, she takes a tedious approach to providing care. When you arrive for periodontal therapy, you'll quickly be aware of how detailed the restorative care process is. Here's what you can expect.
Charting and Diagnostic Services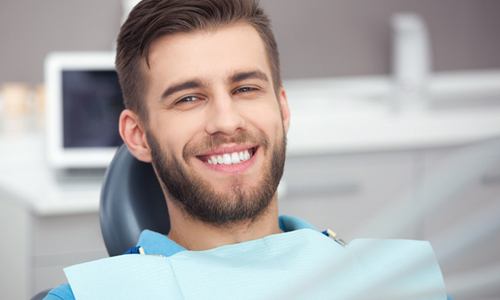 There will be a careful examination of your gum line and the surfaces of your teeth to make an accurate assessment of their health. The evaluation process, which includes X-ray photos, will involve notation of any missing or broken teeth and a determination of the level of gum disease you have.
Then, an accurate diagnosis will be given so a treatment plan best suited for your needs can be developed.
Scaling and Root Planing
One of the common ways we address gum disease is with a two-step procedure called scaling and root planing. The former involves the removal of plaque hidden beneath the gum line, while the latter is the smoothing of the tooth roots that aids in preventing new bacteria growth.
At Aesthetic Dental Spa, we have answers for gum disease. Contact our Tysons office today to schedule a visit so Dr. Naini can provide the periodontal therapy you need to get back to living a normal and healthy life!