Dental Checkups & Cleanings – Tysons, VA
Preventive Care that Saves Smiles
Other than brushing and flossing daily at home, your dental checkups and cleanings twice every year are the best things you can do to maintain a healthy smile in the long term. That's why we encourage this preventive step for all our patients. If it's been a while since your last routine appointment, you're new to the area, or you're simply looking for a new dental office to call home, we invite you to contact us so that you can get these crucial services.
Why is getting a dental cleaning important?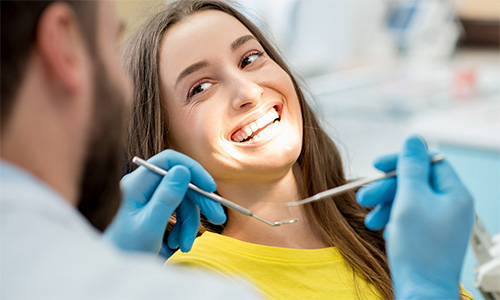 Even if you brush and floss diligently every day, you are likely to miss some plaque. Over time, it can accumulate and harden, which means it becomes much more difficult to remove on your own. If left there, the bacteria in plaque can cause all sorts of trouble, including tooth decay and gum disease. Every six months, your dental hygienist uses professional tools to get rid of this buildup before problems have a chance to develop.
On a more aesthetic note, your dental cleaning also removes surface stains from your teeth, helping your smile appear brighter and younger. Plus, you get to leave our office with a fresh, clean-feeling mouth!
What happens during a dental cleaning?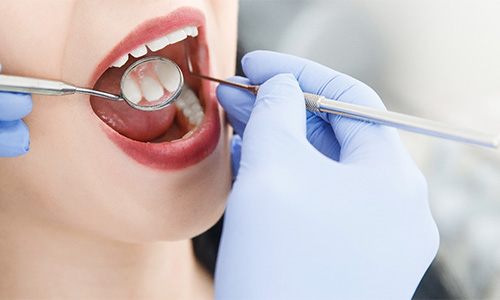 One of our experienced, caring hygienists will gently scrape plaque and tartar from your teeth, focusing on areas where buildup is more common, such as between your teeth and along the gum line. Next, they floss your teeth, demonstrating the proper technique you should use at home. Then, they polish each tooth, leaving your smile as good as new!
Why is a regular oral exam important?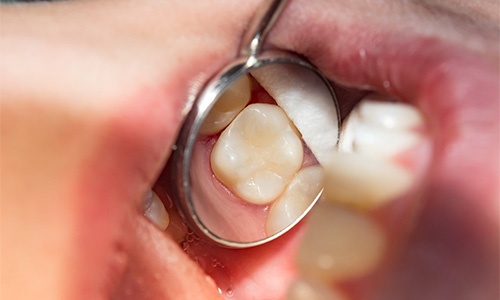 Your dental checkup is not just an opportunity to prevent future problems but also to address existing ones. Many dental issues, such as gum disease, can develop and progress very quickly. As a result, if you skip your six-month appointment with us, you run the risk of these issues becoming more advanced and causing unnecessary harm or pain. Your checkup allows us to catch problems early on and treat them while they are easier to address.
What happens during an oral exam?
Your oral exam with Dr. Naini consists of a visual and tactile inspection of the body parts that directly influence your mouth. She starts by looking at individual teeth, your gums, your tongue, and the soft and hard tissues in your mouth for any abnormalities that could indicate a more serious condition. She may need to use gauze to hold and move your tongue so that she can get a better view of the back portion of your mouth. Then, she gently feels your jaw and neck for any lumps or bumps and to check for alignment issues. The oral exam is typically quick and completely painless. If she does find something concerning, such as a cavity, she will bring it to your attention and get you the treatment you need to return to good oral health.
At Aesthetic Dental Spa, we believe in providing quality, compassionate dental care whether you're coming in for a routine checkup or having a complete smile makeover. Come check out the difference we can make in your dental experience by scheduling an appointment with us today!