Porcelain Veneers – Tysons, VA
Natural Solution for Stained Teeth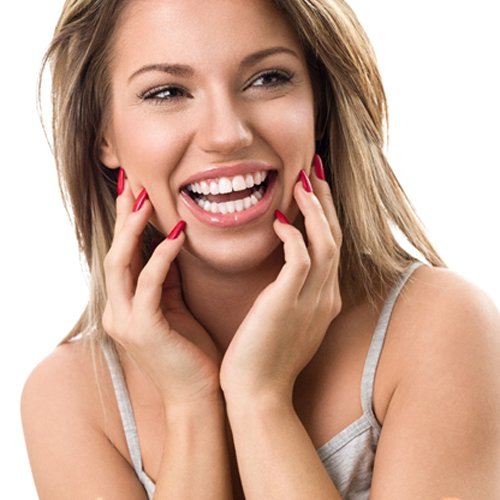 One of the most dramatic solutions to crooked, chipped, or stained teeth are the application of porcelain veneers in Tysons. With porcelain veneers offered in our Tysons dental office, a beautiful, straight, white smile can be yours in as little as two visits. If you're ready to get started on transforming your smile, contact Aesthetic Dental Spa today to schedule a consultation!
What Are Porcelain Veneers?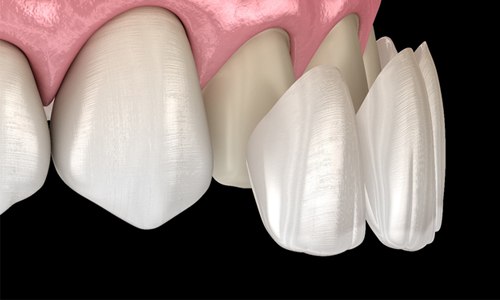 Porcelain veneers in Tysons are thin shells of ceramic bonded to your tooth. By itself, porcelain is a naturally delicate substance, but once it is firmly attached to your tooth it becomes amazingly strong and sturdy.
Porcelain veneers are commonly used to:
Repair minor tooth imperfections and defects
Correct crooked or overlapping teeth
Conceal stained or discolored fillings
Whiten and brighten teeth with permanent stains
Close the gaps between teeth
What is the Process of Getting Porcelain Veneers?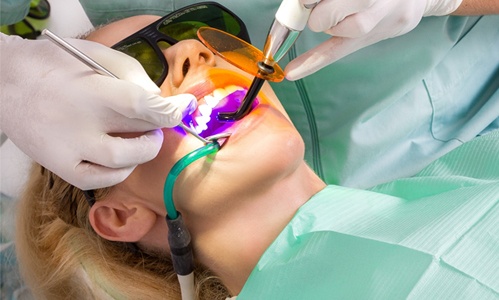 When preparing for porcelain veneers, the first step is to schedule a consultation with Dr. Naini. She will discuss your goals associated with veneer placement and begin to map out a treatment plan. Then, she will examine your mouth and begin to prep your teeth for your permanent veneers.
To do this, she will remove a small portion of the enamel from your teeth. Depending on how many veneers you receive will determine how many teeth she will need to prep. By removing some of the enamel, this will ensure the veneer lays flat against your tooth and the bonding agent properly adheres the two.
Before placing temporary veneers to provide you with an aesthetically pleasing appearance, she will take an impression of your mouth, which will then be sent to the dental lab where your permanent veneers will be created. The color, size, and shape will be discussed with you prior to creation.
Once the veneers are completed and have arrived back in our office, you'll return to have the temporary veneers removed and the permanent ones placed. She will ensure proper placement, and once she is satisfied with the look, a final polish will have you seeing a brand new, fully transformed smile.
What Are the Benefits of Porcelain Veneers?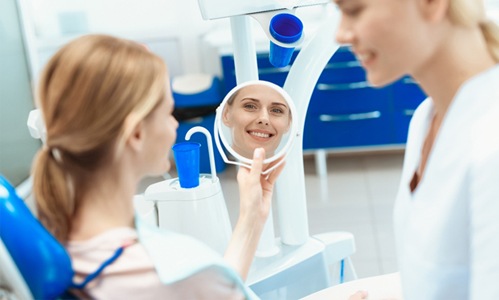 Porcelain veneers offer long-lasting, dramatic results and provide key benefits over other dental bonding procedures including:
Porcelain veneers are virtually indistinguishable from your natural teeth because they mimic the properties of your enamel by reflecting light only after it has gone through the surface, giving you a completely natural looking smile.
Porcelain veneers are remarkably stain resistant. Since porcelain is a ceramic, stain-producing products slide right off the surface just like glass. Red wine, coffee, and dark teas are three frequent causes of tooth staining, but with porcelain veneers, you no longer have to worry about the effect these substances will have on your smile.
Who is a Good Candidate for Porcelain Veneers?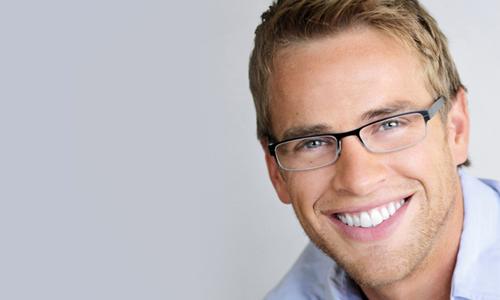 Individuals who exhibit good oral health are eligible candidates for porcelain veneers. It is important that any issues with tooth decay, gum disease, or missing teeth be addressed before receiving porcelain veneers. This is because once they are placed, they are permanent, and if you develop a problem that could potentially result in tooth loss or infection, it will shorten the lifespan of your veneers.
Porcelain veneers are a simple and effective way to significantly enhance your smile, boost your self-esteem, and improve your overall appearance. To learn more about porcelain veneers, please visit our commonly asked questions page and contact us today to schedule a consultation with Dr. Naini.