Tysons Dental Crowns
Fix Tooth Imperfections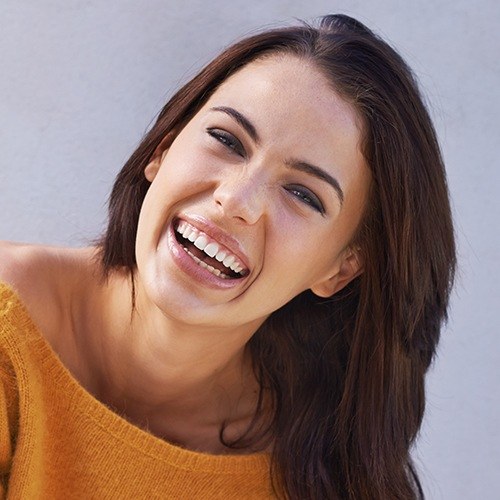 Dental crowns are protective covers or caps that fit over your existing tooth to mask defects such as cracks, chips, or discoloration. Porcelain crowns are especially appealing to patients wishing to improve their smiles because they are metal-free and can realistically and beautifully mimic natural teeth.
With her LVI training and years of experience, Dr. Alex Naini is skilled at creating and fitting porcelain crowns that are nearly indistinguishable from your existing teeth. Dr. Naini can use porcelain crowns, in conjunction with other cosmetic techniques, to give you a new, beautiful and dazzling smile that can truly change your life.
Besides improving a tooth's appearance, shape, and alignment, a porcelain crown can also be used to strengthen a damaged tooth. Accordingly, Dr. Naini may recommend a porcelain crown to patients who wish to:
Replace a large filling
Protect a weak tooth from fracturing or restore a tooth already fractured
Attach a bridge
Cover a dental implant
Fix and cover a discolored tooth
Cover a tooth that has had root canal treatment
Porcelain crowns are one of the easiest and most dramatic ways to improve the health and beauty of your smile. Plus, with consistent oral hygiene, it can easily last a very long time.
To learn more about porcelain crowns, please visit our porcelain crowns FAQs page and contact us today to schedule a consultation.