Meet Tysons Dentist, Dr. Alex Naini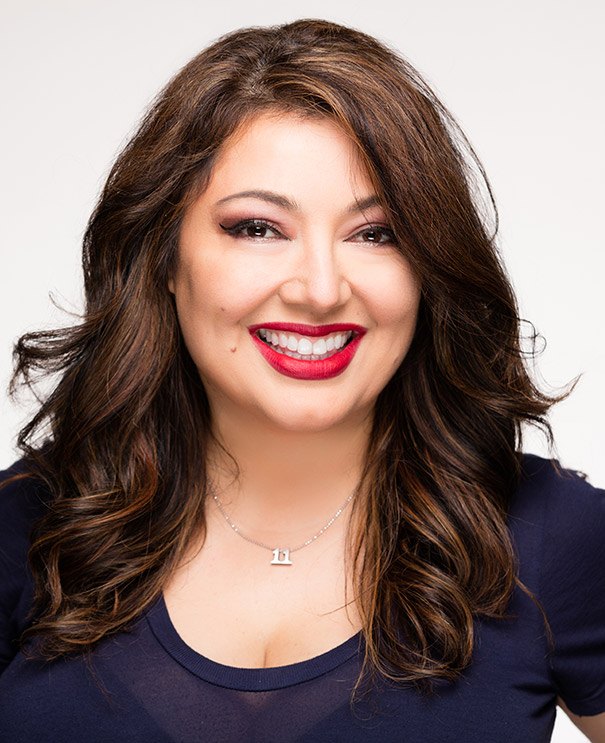 Dr. Alex Naini's goal is to give every patient a beautiful smile as unique as his or her personality. Offering state-of-the-art dental treatments in a spa-inspired atmosphere to patients from the Washington, D.C. area and across the nation, she views cosmetic dentistry as science, as art, and as an enriching experience for her patients. By answering all her patients' questions and engaging with them in the process of designing their smiles, she ensures that everyone who comes to see her gets the ideal smile for him or her and can see the maximum benefit from cosmetic dentistry.
Dr. Naini's commitment to giving her patients the best possible results inspires her extensive and ongoing education in dentistry:
Dental degree from University of Maryland Dental School, Baltimore College of Dental Surgery
Residency at New York Medical College, Metropolitan Hospital
Fellowship at the University of Maryland
Graduate and Fellow of the Las Vegas Institute for Advanced Dental Studies
In addition to her formal education, Dr. Naini remains at the forefront of the dental industry by maintaining memberships in local, national, and international dental organizations that encourage the free exchange of the best ideas and practices among dentists, as well as, keeping up on the latest training with continuing education courses. Her memberships and advanced training include:
Academy of General Dentistry
American Academy of Dental Sleep Medicine
The Pankey Institute
American Academy of Cosmetic Dentistry
International Academy of Comprehensive Aesthetics
But, Dr. Naini knows that personal excellence alone cannot ensure her patients receive unparalleled treatment. Successful dentistry depends on a team effort, and Dr. Naini demands the same level of expertise of her entire team as she demands of herself. She selects only highly-trained and well-qualified professionals for her office team, and she works only with the most experienced labs that can be counted on to use cutting edge materials and techniques to deliver exquisite restorations for her patients.