Dentures – Tysons, VA
Your Path to a New Smile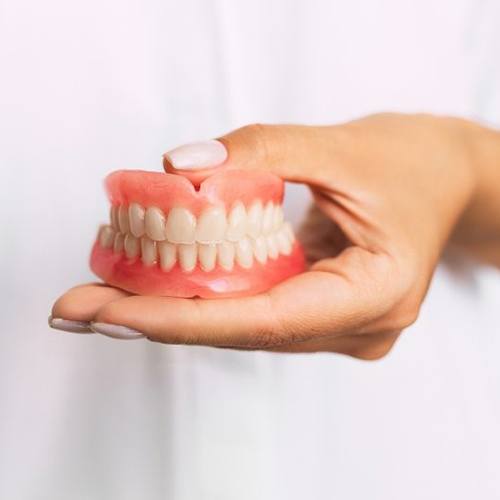 If you have multiple missing teeth, you already know how difficult it can make living your everyday life. Smiling, chewing, and talking can all become almost impossible to do with confidence. At Aesthetic Dental Spa, Dr. Alex Naini offers several different options to replace your missing teeth and give you a healthier, more pleasing smile. If a bridge or dental implants won't work for you, Dr. Naini can fit you with custom-made partial or full dentures, depending upon your needs.
What Are Dentures?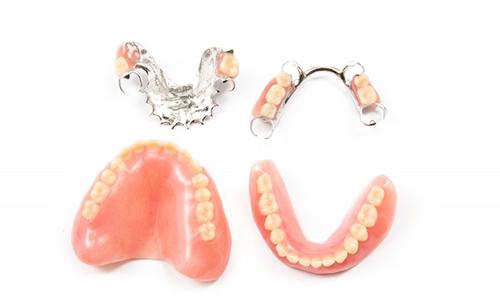 A denture is a set of prosthetic teeth, usually made of porcelain or composite resin material, anchored onto an acrylic gum-colored base. The base sits comfortably against your gums, allowing you to eat your favorite foods and smile with confidence just like you used to when you had all of your natural teeth.
What Are the Different Types of Dentures?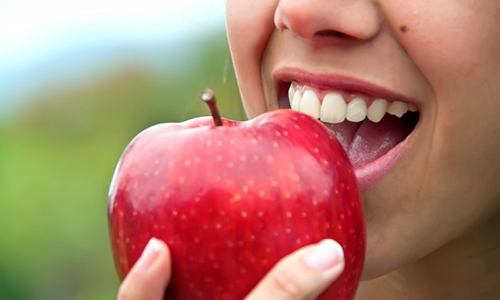 There are currently three different types of dentures available, which include:
Full Dentures
These are typically what your brain conjures up when someone mentions the word "dentures." Full dentures consist of an entire arch of prosthetic teeth attached to a pink base that sits comfortably against your gums. It stays in place with a combination of natural suction against the gums and a bit of denture adhesive if need be.
Partial Dentures
If you still have remaining healthy teeth, we may recommend a set of partial dentures, also known simply as partials. This kind of denture consists of a metal framework, with the number of teeth needed to rebuild your smile attached. Partials are typically held in place with metal clasps that sit behind your natural teeth.
Implant-Retained Dentures
For a more secure and longer-lasting fit, we can secure a set of full or partial dentures with dental implants. By placing four to six of these titanium posts throughout your jawbone and attaching your dentures to them, we can ensure a better fit for your new teeth. Unlike full and partial dentures, implant-retained dentures can be either fixed or removable, depending on your personal preference.
Am I a Good Candidate for Dentures?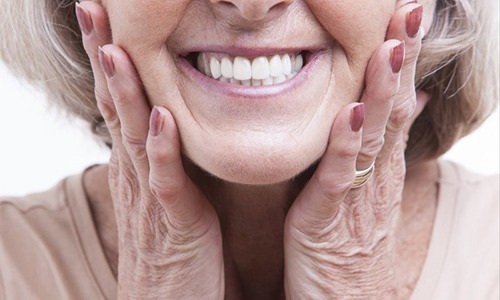 For patients who are missing all of their teeth on one or both arches, you can't go wrong with a full denture. Likewise, we highly suggest a partial for patients who still have some remaining teeth left. We do ask that your mouth be infection-free before placing dentures, though. This means that if we detect any instances of gum disease or cavities in your remaining teeth, we'll have to address those issues beforehand.
Not quite as many patients are candidates for implant-retained dentures. In order to place dental implants, your jawbone must be strong enough to support these posts, which may not be the case if you have suffered from prolonged tooth loss. However, if you are willing to undergo a bone graft to strengthen your jawbone, you may still be able to receive implants. We'll go over your candidacy in greater detail at your consultation.
How Do I Use and Maintain My New Dentures?
It may take a few weeks for your mouth to get used to your new teeth. Here are some tips for making that process a little easier:
At first, wear your dentures as often as you can, only removing them at night to soak in water or denture cleansing solution.
Stick to soft, easy-to-chew foods and gradually work your way up to crunchier, heartier foods.
Read aloud every day to help you get used to speaking with your dentures in.
As far as maintenance goes, make sure to remove your dentures at bedtime to allow them to soak. This not only maintains their shape when you're not wearing them, but it cleans off leftover food and plaque particles that contribute to gum disease. Use a soft-bristled toothbrush (but no toothpaste) to brush your dentures every morning and night. For recommendations on which products to use, just ask us!
Dr. Naini has years of experience making and fitting patients with dentures that result in an instantly healthier and more youthful appearance. If you are missing any teeth, or if you currently have dentures you are unhappy with in any way, contact Dr. Naini today and experience the Aesthetic Dental Spa difference.