Invisalign – Tysons, VA
The Discreet Alternative to Metal Braces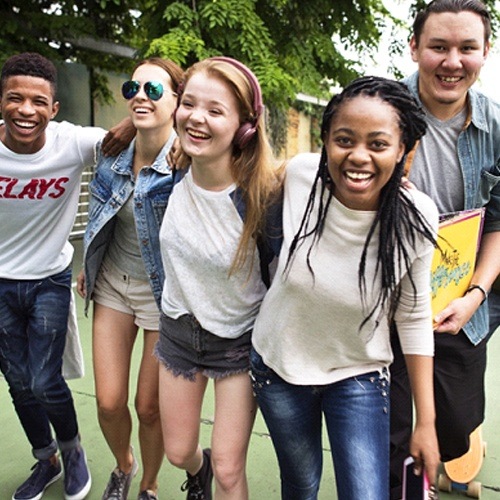 Dr. Alex Naini is proud to offer her patients one of the most modern orthodontic treatments, Invisalign clear braces. If you're unhappy with the way your smile looks because your teeth are crooked or misaligned, this treatment can gently and strategically straighten them, improving your oral health and revitalizing your grin. Whether you're an adult or a teenager, with clear aligners you won't have to worry about sacrificing your professional image or comfort. Instead of having a mouth full of brackets and wires, you'll get to use a smooth, plastic oral appliance that's hardly noticeable. To learn more about Invisalign treatment and whether or not it's a good choice for you, schedule a consultation with Dr. Naini today!
How Invisalign Treatment Works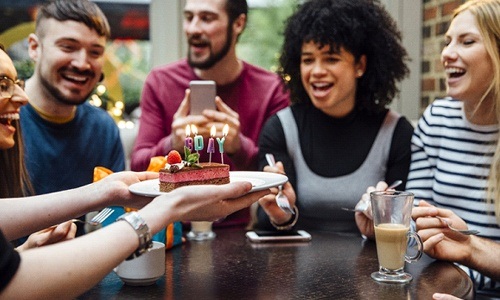 Invisalign braces are customized, nearly invisible aligners that straighten your teeth millimeter by millimeter to achieve a more dazzling smile. The aligners are an easy and comfortable way to straighten crooked or misaligned teeth that have made it difficult to chew, brush, and floss over the years.
Using a combination of advanced technology and skills acquired through years of experience, Dr. Naini will design a set of Invisalign braces that are perfect for you. They are crafted to be worn for 22 hours each day and only be taken out while you're eating, brushing, or flossing. Every two weeks, you'll receive a new set of trays. The average treatment time for patients is typically between eight and 15 months depending on the severity of your misalignment or bite problems. Over the course of your treatment, Dr. Naini will monitor your progress regularly to ensure that your treatment is going as planned.
Indication For Invisalign
Invisalign can be used to treat a variety of common orthodontic issues. However, depending on the severity of these problems, you may need more advanced treatments. The best way to find out if Invisalign is right for you is to schedule a consultation. Patients who get the treatment are typically looking to fix some of the following issues.
Crowded Teeth
Teeth that are huddled too close together can make it hard to effectively remove plaque and food debris while you're brushing and flossing. This can put you at a higher risk of developing oral health problems like cavities and gum disease. Invisalign can gently straighten these crowded clusters of teeth out.
Learn More About Invisalign for Crowded Teeth
Gaps Between Teeth
Having large gaps between teeth can make you embarrassed to show off your smile. It can also create hard-to-reach hideouts for food debris to get trapped in. Your aligners can shift your teeth to fill in these spaces.
Learn More About Invisalign for Gapped Teeth
Bite Problems
Bite problems can put additional pressure on targeted areas of your jaw, causing bad oral habits like teeth grinding and jaw clenching. This can erode your enamel, leaving your teeth vulnerable to being attacked by harmful oral bacteria. Overbite, underbite, and crossbite can all be corrected using clear braces.
Learn More About Bite Problems
Benefits of Getting Invisalign
Patients are attracted to Invisalign treatment because it offers a variety of benefits that traditional braces can't. Some of these advantages include:
Faster treatment time. With traditional metal braces, the average treatment time can be anywhere from 24 to 36 months. That also requires frequent visits to your orthodontist for uncomfortable adjustments. The average Invisalign treatment lasts between eight and 15 months, including short appointments every six weeks.
More comfortable system. Metal brackets and wires can scrape against your oral tissues and lips, leaving cuts and causing irritation. Invisalign aligners are made from a smooth, FDA-approved plastic that reduces discomfort while gently shifting your teeth into alignment.
Improved oral health. Because your clear braces are removable, you won't have to worry about maneuvering between wires and brackets to brush and floss your teeth. That means that it'll be easier to remove food debris and plaque, reducing your risk of developing oral health problems.
Virtually unnoticeable. Invisalign trays are clear, allowing you to continue showing off your natural smile while you're undergoing treatment.
After your initial consultation, Dr. Naini can craft you custom Invisalign trays to straighten your teeth and help you achieve your dream grin. You deserve a smile that you're proud to show off, and our team of dental professionals is more than happy to help!
Cost of Invisalign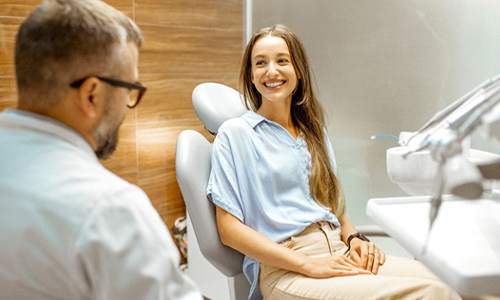 Learn More About Cost of Invisalign
Invisalign FAQs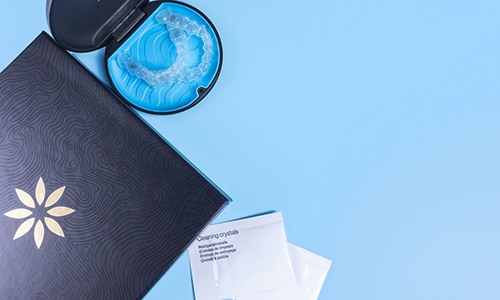 Do you have questions about what your life will be like with Invisalign aligners? Although you'll need to get through a brief adjustment period to get used to your trays, this advanced orthodontic treatment is well worth it! Below, we've answered some of the most frequently asked questions we receive from our patients for your convenience.
How often will I need to visit my dentist while undergoing treatment?
While you're straightening your smile, you'll need to come into our office every six to eight weeks. During your appointment, we'll conduct a quick examination and progress check to make sure that you're on-track with your treatment timeline. Then, we'll provide you with your next pairs of Invisalign trays in your treatment. These visits are usually short and sweet, lasting between 15 and 30 minutes.
If I've had braces before but forgot to wear my retainer, can I get Invisalign now?
Many of our patients have previously gone through orthodontic treatment but didn't end up wearing their retainer for long enough to maintain their straightened smile. In certain cases, Invisalign is an effective treatment for these patients to re-align their grin. However, the only way to find out if this is a good solution for you is to schedule a consultation with your cosmetic dentist, Dr. Nani.
What should I do if I lose an Invisalign aligner?
If you lose your Invisalign tray, immediately contact our office to let us know. Depending on how long you've been wearing them for, we'll either order you a new pair or instruct you to move to your next series of aligners. It's vital that you don't try to fix this problem yourself, because it could set back your treatment.
Will my Invisalign trays impact my speech?
When you first begin to get used to wearing your aligners, you may notice that they affect your speech. However, this is completely natural as you get used to the way they fit in your mouth. The best way to overcome this is to sing in the shower and read out loud. Otherwise, your speech should return to normal after a week or two of wearing the trays.
Will wearing trays be uncomfortable?
Many patients report that they experience some tenderness or discomfort when they advance to their next sets of trays. The best way to stay comfortable is to switch the aligners at night so you sleep through a majority of the adjustment period. You can also take an over-the-counter pain medication such as ibuprofen to help.