Smile Makeover – Tysons, VA
Eliminating Flaws and Improving Appearances
A smile makeover is achieved using one or more cosmetic dentistry procedures to greatly improve the overall appearance of your teeth and your smile. Because your smile is often the first thing people notice about you, misaligned, stained, or chipped teeth can create a negative impression. A beautiful smile is not only aesthetically pleasing but an important part of creating that all-important, positive first impression, and feeling good about yourself.
For a smile makeover, Dr. Alex Naini uses one or more common cosmetic procedures to correct the problems with your teeth that affect the beauty of your smile. If you're ready to learn more about this beneficial solution, contact our office today!
Do I Need a Smile Makeover?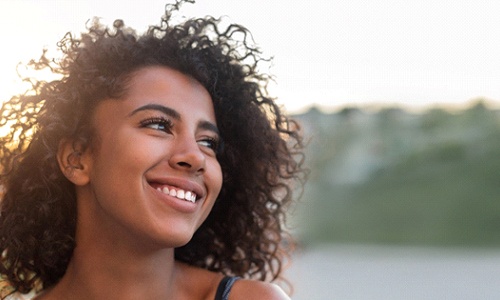 How do you know if you could benefit from a smile makeover?
Look in the mirror. What do you notice? Are your teeth chipped or stained?
Examine your gums. Do they appear naturally colored and healthy? Do they adequately frame your teeth?
How about your smile overall? Is it too "gummy?" Can you see metal or gold fillings?
If you answered yes to any of these questions, a smile makeover may be just what you need to feel healthier, more attractive, and better about yourself.
What Dental Services Can Be Used in a Smile Makeover?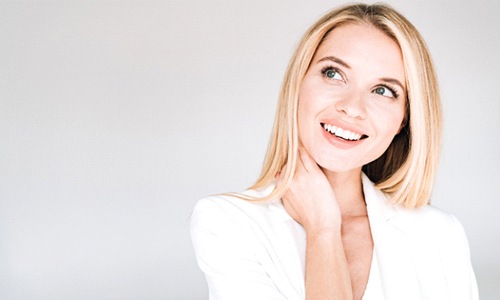 Your consultation with Dr. Naini will include determining which services will most benefit your smile. Whether it requires only one or maybe two or three, our team will identify the appropriate treatments to address all your problem areas. Some of the most common services that can be incorporated into a smile makeover include:
Any of these procedures can achieve dramatic results. Creating a healthy, sparkling smile in just one or two simple visits is the goal of a smile makeover, although more involved and/or additional procedures may be necessary to properly address your particular dental issues.
Dr. Naini has received advanced training in all these procedures and is uniquely qualified to provide you with a smile makeover that fits your needs aesthetically. When you change your smile, you change the overall appearance of your face. Dr. Naini, an LVI trained cosmetic dentist, realizes this and is skilled at creating a smile that perfectly fits your face and is in proportion to your bone structure and facial contours.
The Smile Makeover Process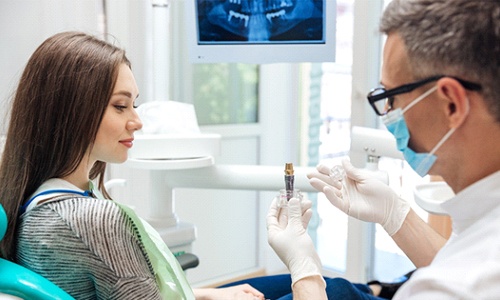 The first step of a smile makeover is to schedule a consultation with Dr. Naini. During this visit, she will go over your medical history and discuss what you hope to achieve in a new smile. After performing a thorough oral examination, she will identify the problem areas that can be fixed with the help of cosmetic dentistry.
After agreeing upon your treatment plan, you will work with a member of our staff to schedule your appointments based on the timeline provided by your cosmetic dentist.
The timeline and process for treatment are dependent upon the type of services you receive. While dental bonding only requires one visit to our office, porcelain veneers, porcelain crowns, and dental bridges can require 2 or 3 visits. For treatments like dental implants and Invisalign, these can take months or even years to complete.
Before you agree to the recommended treatment plan, make sure you agree with the projected timeline.
The Benefits of a Smile Makeover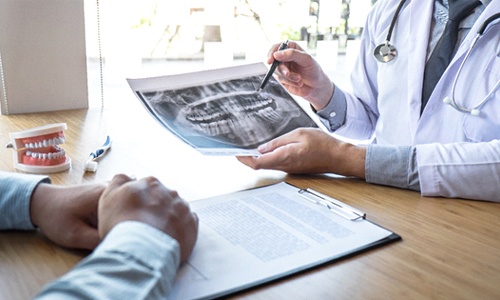 Smile makeovers are some of the most beneficial cosmetic procedures you can have, as they not only boost your confidence level, but they also enhance and transform your smile's aesthetic. Whether you are preparing for an upcoming job interview, are serving as a bridesmaid in your cousin's wedding, or simply want to feel better about the way you look, a smile makeover can be exactly what you need.
Not only will you be taking a step toward greater oral health, but you will also create a lifelong change that is well worth the investment.
After Your Smile Makeover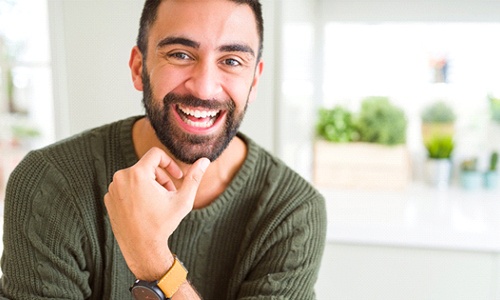 Once you are finished with the necessary treatments for your smile makeover, there are a few tips you'll need to keep in mind to ensure your results last as long as possible. Some of these include:
Maintaining good oral hygiene by brushing your teeth twice daily for two minutes, flossing at least once a day, and rinsing with an antimicrobial mouthwash
Keeping your regular six-month dental appointments with Dr. Naini
Avoiding hard, crunchy, or sticky foods, as they can damage artificial teeth as well as your natural ones
Quit smoking, as this bad habit can lead to a weakened immune system and increased stains and discoloration on your teeth
Wear a mouthguard at night if you are prone to bruxism to avoid damaging your teeth
Never use your teeth as tools to open a container or package
If you are considering a smile makeover, we encourage you to read our smile makeover questions for more information, and please contact us today to schedule your initial consultation. Come experience the difference that Dr. Naini can make for both your smile and your life.