Smile Makeovers Tysons
Full Cosmetic Dentistry Makeover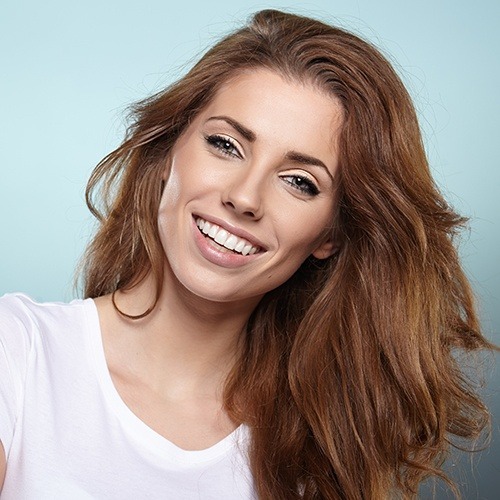 A smile makeover is achieved through the use of one or more cosmetic dentistry procedures to greatly improve the overall appearance of your teeth and your smile. Because your smile is often the first thing people notice about you, misaligned, stained, or chipped teeth can create a negative impression. A beautiful smile is not only aesthetically pleasing but an important part of creating that all-important positive first impression and feeling good about yourself.
For a smile makeover, Dr. Alex Naini uses one or more common cosmetic procedures to correct the problems with your teeth that affect the beauty of your smile. These procedures can include one or more of the following:
Any one of these procedures can achieve dramatic results. Creating a healthy, sparkling smile in just one or two simple visits is the goal of a smile makeover, although more involved and/or additional procedures may be necessary to properly address your particular dental issues.
Dr. Naini has received advanced training in all of these procedures and is uniquely qualified to provide you with a smile makeover that fits your needs aesthetically.
How do you know if you could benefit from a smile makeover?
Look in the mirror. What do you notice? Are your teeth chipped or stained?
Examine your gums. Do they appear natural colored and healthy? Do they adequately frame your teeth?
How about your smile overall? Is it too "gummy"? Can you see metal or gold fillings?
If you answered yes to any of these questions, a smile makeover may be just what you need to feel healthier, more attractive, and better about yourself.
When you change your smile, you change the overall appearance of your face. Dr. Naini, an LVI trained cosmetic dentist, realizes this and is skilled at creating a smile that perfectly fits your face and is in proportion to your particular bone structure and facial contours.
If you are considering a smile makeover, we encourage you to read our smile makeover questions for more information, and please contact us today to schedule your initial consultation. Come experience the difference that Dr. Naini can make for both your smile and for your life.