February 10, 2022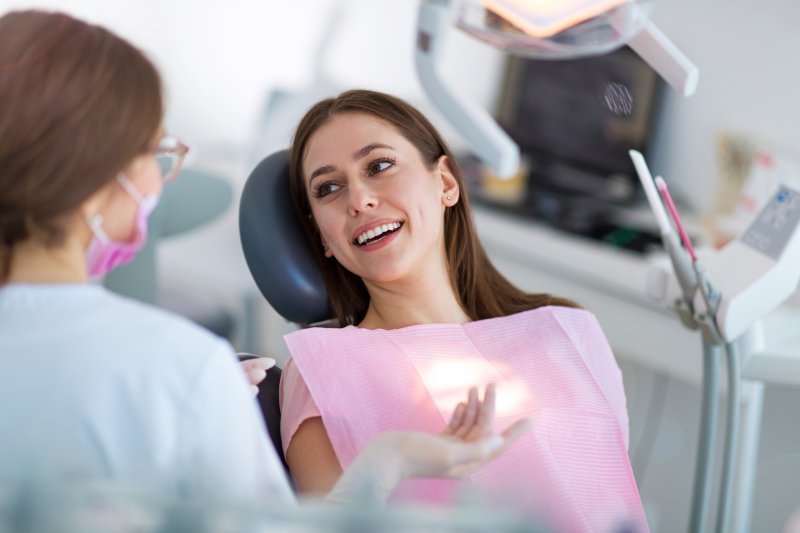 You recently got dental implants to fill in gaps in your smile. While drinking a hot cup of coffee, you noticed that your implant feels really sensitive. Just like with any other dental procedure, some mild discomfort is to be expected after getting implants. Even so, prolonged periods of extreme sensitivity warrant a visit to your dentist as soon as possible. Read on to learn about a few things that can cause sensitivity in dental implants and how your dentist can help.
Sensitivity at the Implant Site
Though it's rare to have problems with dental implants, it can still happen. Sensitivity that stems from the implant site is likely caused by peri-implantitis. This condition occurs due to bacteria that form in the gums around the implants damaging the gums and teeth. It's characterized by inflammation in the connective tissue and causes sensitivity, redness, and bone loss.
Sensitivity from the Surrounding Tissues
The sensitivity could also be due to issues with surrounding mouth tissue. A few common ones include:
Infection – If the gum tissue around an implant is infected, it can become swollen and sensitive to stimuli.
Cavities or other dental damage –If one of the teeth next to your implant is cracked, decayed, or has worn enamel, the inner layers of the tooth may be easily irritated.
Tissue or nerve damage – Though it's rare, an implant that's been placed in the wrong location, angle, or depth in someone's mouth can damage the nerves and cause sensitivity.
Allergies – Most dental implants are made from titanium alloy. Titanium allergies are rare, but they can lead to adverse reactions.
Impacted food – If food gets caught between your dental implant and one of the teeth next to it, the pressure this exerts may lead to sensitivity.
How Your Dentist Can Help
If you're experiencing any new dental sensitivity after having your implants placed, make sure to let your dentist know as soon as possible. Without treatment, the problem might get worse and lead to more severe issues and the need for extensive corrective procedures. Left untreated, this may even lead to implant failure. Your dentist can examine your mouth and determine what's causing the sensitivity. It's often caused by minor issues, such as small cavities or impacted food. If the problem is more serious, your dentist will work with you to determine what the best option is to correct the issue.
Sensitivity in dental implants shouldn't be ignored. If you're experiencing discomfort, it's important to let your dentist know as soon as possible so they can determine the cause and administer the treatment you need to get your smile back on track!
About the Practice
Are missing teeth making you feel less-than-confident in the look of your smile? You've come to the right place! Led by Dr. Alex Naini, Aesthetic Dental Spa specializes in all things oral health. They take pride in helping patients learn to love their smiles and filling in gaps in their grins with tooth replacement options like dental implants. If your implants feel sensitive, they can determine the cause and administer the quality care you deserve to correct the issue. For more information on dental implants or to set up a consultation, visit their website or call them at (703) 827-8270.
Comments Off

on Dental Implants Sensitivity and How Your Dentist Can Help
No Comments
No comments yet.
RSS feed for comments on this post.
Sorry, the comment form is closed at this time.