April 20, 2021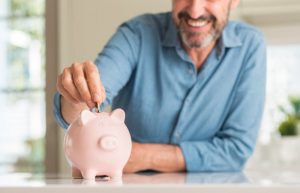 Another Tax Day has come and gone. Whether you've already received your tax return in the mail or you're waiting on it, chances are you're still deciding what to spend the extra money on. Many people end up splurging on something they don't really need and doesn't benefit them in the long term. One thing that will always pay off, though, is investing in your oral health. Read on to learn three reasons why spending your tax refund on dental care is the smart thing to do!
Save Money in the Long Run
Oral health problems tend to be progressive, meaning they get worse the longer you go without treatment. For example, waiting too long to get a needed filling could make the cavity worsen to the point that you need a more expensive (and invasive) procedure like a dental crown or root canal. Not only that, but the cavity could also cause a serious toothache. To prevent this, spend your tax return on getting the dental work you need as soon as possible.
Avoid Medical Problems
When you think about brushing, flossing, and routine dental checkups, you're probably focusing on how you're improving your smile. However, your dental health is actually more linked to your general health than you may have realized. Poor oral health – especially gum disease – has been associated with higher risks of heart disease, diabetes, dementia, and other potentially fatal medical problems. Save yourself the pain (and expenses) of dealing with these issues by investing in regular preventive dental care.
Boost Your Confidence
Although your dentist's top priority is ensuring your smile stays healthy, they also want you to be proud of the way your pearly whites look. Feeling great about your smile's appearance can help you give off a confident, friendly impression that can open doors for you – whether you're going on a first date or interviewing for your dream job. Even if your smile is already in good health, there's nothing wrong with wanting to invest in your smile for cosmetic reasons. It's the only one you'll have, so you might as well make it look its best!
You don't come across an extra chunk of money like your tax refund every day, so it's important to spend it wisely. If you invest in your oral health, your smile – and the rest of your body – will thank you later!
About the Author
Dr. Alex Naini is a cosmetic dentist in Vienna, VA who wants her patients to have bright, healthy smiles they can be proud of. As a Fellow of the Las Vegas Institute for Advanced Dental Studies and a member of the American Academy of Cosmetic Dentistry, Dr. Naini is able to offer a wide variety of dental services to improve the health and appearance of your smile. To learn more about the ways you can invest your tax refund in your smile, you can contact the Aesthetic Dental Spa at (703) 827-8282.
Comments Off

on 3 Reasons to Use Your Tax Refund for Dental Care
No Comments
No comments yet.
RSS feed for comments on this post.
Sorry, the comment form is closed at this time.