February 17, 2019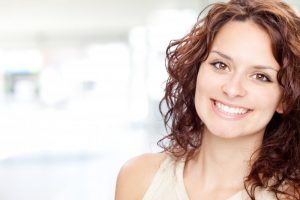 You have some smile imperfections you'd like to correct. As a result, you've lost some of your confidence, and now you're reluctant to show your teeth. Can anything be done to help you? A smile makeover in Vienna will not only improve your appearance and boost your self-esteem, but it can also contribute to your total wellness. Read on to find out how!
The Health Benefits of a Smile
A recent study reports that smiling can lower stress levels and reduce the heart rate, two components critical to maintaining a state of wellness. The muscle activity that creates a smile appears to cause a chemical reaction in the brain that overrides certain stress messages.
With that in mind, even if you're feeling down, it's worth it to smile anyway. Along with taking deeper and slower breaths, flashing your ivories is an excellent way to counteract a negative situation.
However, if you have dental flaws, smiling more may not be so simple. A smile makeover in Tysons can provide the confidence you've been missing, though.
Ways to Improve Your Smile
Here are some of the available methods for rejuvenating your image:
Dental bonding – Using a compound resin material, your dentist in Tysons can repair chipped, gapped or stained front-facing teeth. The tooth-colored material is shaped and then bonded into position, leaving you with a brand-new look in just one visit.
Tooth whitening – If you have stubborn stains or discoloration, then professional tooth whitening can restore the brilliance of your smile. Using custom-designed whitening trays, you'll apply the treatment in the comfort of your home, with noticeable results in just two weeks.
Porcelain crowns – Gone are the days when your only option for a new crown was a shiny piece of metal. You now have an avenue that meets both your functional and aesthetic needs – with a custom porcelain crown.
Porcelain veneers – Gapped, stained, misaligned or slightly crooked teeth can be masked with porcelain veneers. The thin slithers fit directly over the teeth in the smile zone after a small amount of enamel is removed, leaving you with a set of teeth that dazzle!
Don't Postpone Happiness
Improving your smile to reap the emotional and physical benefits is a win on all levels. You'll enjoy the initial feeling of looking at your reflection in the mirror and assessing your amazing new smile.
Then, you'll naturally feel compelled to show your ivories every chance you get. Before you know it, your new attitude will create a healthier hormonal environment, which means better total wellness.
So to have your smile enhanced, contact your dentist in Vienna to schedule a consultation today!
About the Author
Dr. Alex M. Naini is a graduate of the University of Maryland Dental School, Baltimore College of Dental Surgery. A life-long learner, she has received postgraduate training from the prestigious Las Vegas Institute for Advanced Dental Studies. To further stay abreast of the latest changes in the dental world, Dr. Naini maintains membership with the American Academy of Cosmetic Dentistry and the International Academy of Comprehensive Aesthetics. She improves smiles and better overall health by providing top-notch cosmetic dental care at her private practice. Dr. Naini can be reached for more information through her website.
Comments Off

on Can a Smile Makeover in Vienna Lead to Better Overall Health?
No Comments
No comments yet.
RSS feed for comments on this post.
Sorry, the comment form is closed at this time.