December 5, 2022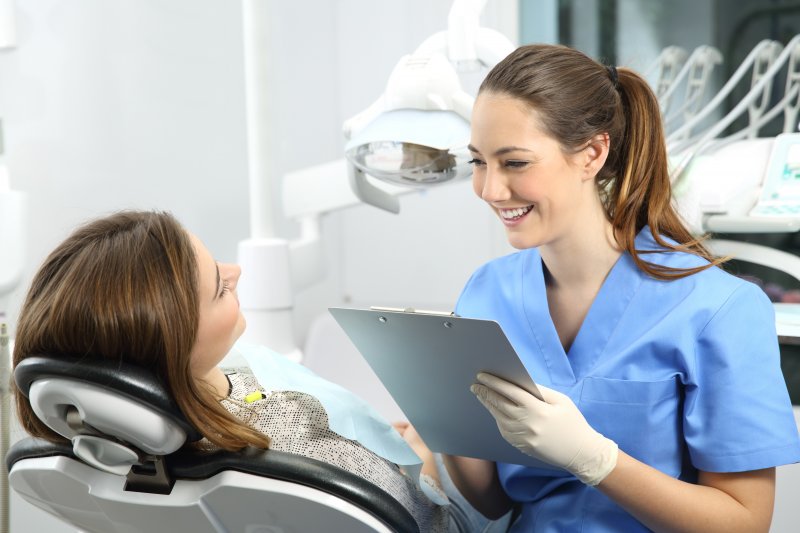 All smiles are unique. From gaps between your pearly whites to misshapen teeth, no other smile is just like yours. Even so, there's nothing wrong with wanting to make some changes to your smile. cosmetic dentistry is a part of the dental field that specifically concentrates on improving the look of patient smiles. But does cosmetic dentistry hurt? Continue reading for information on what to expect when getting cosmetic dental work done as well as whether or not these treatments are painful.
Cosmetic Dentistry: Does It Hurt?
If you have never undergone a cosmetic dental treatment, you may be wondering if there is any pain involved. Fortunately, cosmetic dentistry is pain-free. One of the reasons for this is that you will be administered a local anesthetic before the treatment starts. this will none the area so that you won't experience any pain during the procedure. Another reason for this is that modern date dentists use techniques and tools that make treatments as seamless and comfortable as possible.
What to Expect from Cosmetic Treatment
Though undergoing cosmetic dentistry is a generally painless experience, things vary from treatment to treatment. Here's what you should expect from a few of the most popular cosmetic dental procedures:
Teeth whitening – This treatment utilizes professional-grade whitening products to lift years' worth of stains from your smile. You should expect some mild sensitivity after the procedure that should go away in a day or so.
Porcelain veneers – These thin shells cover the front of the teeth to mask chips, discoloration, gaps, cracks, and misshapen teeth. Since a small amount of enamel is removed, you may experience some mild sensitivity. Over-the-counter pain medicine should help manage it.
Invisalign – These clear aligners are made from sturdy plastic and move the teeth into a more ideal position over several months or years. Your teeth and jaw will likely feel a little sore when you switch to a new set, but over-the-counter pain medicine or an ice pack should help.
Dental bonding – This treatment uses a composite resin material to fix the same imperfections as veneers. This generally doesn't cause any discomfort and doesn't require a local anesthetic.
Tooth recontouring – This treatment can fix small chips or shape misshapen teeth. This procedure shouldn't hurt, and an anesthetic is not usually necessary.
Gum recontouring – If you have a "gummy" smile or teeth that appear shorter than usual, a laser can be used to painlessly remove excess gum tissue for a lovelier beam. You may need to rest for a day or two after treatment, depending on how tender your gums are. Pain medicine and a cold compress should help you manage the discomfort.
With a good dentist, modern-day dental technology, and dental anesthetic, cosmetic dentistry is a painless way to improve the look of your beam. So, if you want to give your smile an upgrade, contact your dentist for more information on the treatments they offer so you can make your way toward a smile you love!
About the Author
Dr. Alex Naini is the skilled dentist who leads the Vienna team at Aesthetic Dental Spa. She is a member of several dental organizations and associations and also puts a focus on continuing education so she can offer her patients the latest and greatest in the field of dentistry. If you are interested in cosmetic dentistry, Dr. Naini offers a variety of treatments to give you a smile you love. Visit her website or call her office at (703) 827-8270 to learn more or to make an appointment.
Comments Off

on Does Cosmetic Dentistry Hurt?
No Comments
No comments yet.
RSS feed for comments on this post.
Sorry, the comment form is closed at this time.