Invisalign for Gapped Teeth – Vienna, VA
No More Gaps…for Good
Gapped teeth are not as uncommon as you think. Many individuals transition from childhood to adolescents with "cute" gaps between their teeth before reaching adulthood and realizing these "adorable" spaces in-between teeth are causing more harm than good. Fortunately, at Aesthetic Dental Spa, our team can provide you with a solution that is not only clear but will have you saying goodbye to your gaps much sooner than if you were wearing traditional braces. With Invisalign, you can watch as these clear aligners shift your teeth closer together, giving you a chance for better oral health as well as greater confidence for a more pleasing aesthetic. Contact us today to find out how you can get started with Invisalign.
What Causes Gapped Teeth?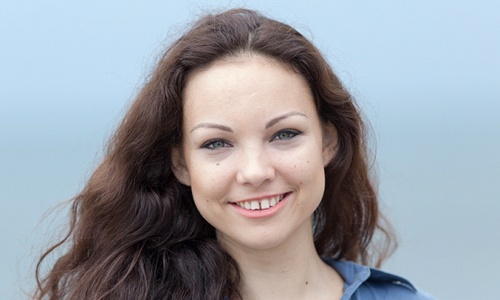 Wondering why your teeth are gapped in the first place? You're not alone. Many individuals suffer from the same fate, uncertain as to why their smile looks the way it does. The reasons for this type of development are usually the cause of:
Enlarge frenulum behind the upper lip (lip-tie)
Missing teeth
Non-nutritive habits as a child (i.e., thumb-sucking or pacifier use)
Gum disease
Tongue thrust
Am I a Candidate for Invisalign?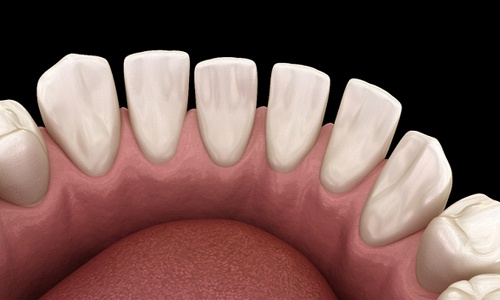 Is your gap large or small? Is it causing problems with tooth decay and gum disease? These questions are ones your dentist will answer when examining your smile. During your initial consultation, we will determine if you qualify for Invisalign. If the gap is minor, you may find that cosmetic solutions like veneers or dental bonding work best. However, if your gap(s) are causing problems with your oral health, you'll likely be recommended for orthodontic treatment.
If Invisalign is what you prefer, you will:
Need to be committed to the process, which means wearing your trays 20-22 hours each day
Want faster results
Agree to maintain good oral hygiene throughout treatment and keep regular dental appointments
Desire a discreet treatment
How Does Invisalign Work?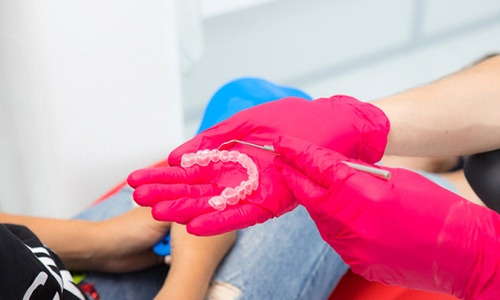 Invisalign clear aligners will offer you the chance to improve your smile without the bulky metal brackets and wires. When given the green light for treatment, we will take digital impressions of your smile, which will be sent to a dental lab where your trays will be created.
By wearing these customized trays 22 hours each day, you will begin to see your teeth move closer together, effectively eliminating the gaps. It will be necessary to swap out your trays every 1-2 weeks to ensure the appropriate amount of pressure is applied to achieve your desired results.
On average, you can expect to be finished with your Invisalign treatment between 8 and 15 months; however, this is dependent on your individual case and its severity.
Benefits of Invisalign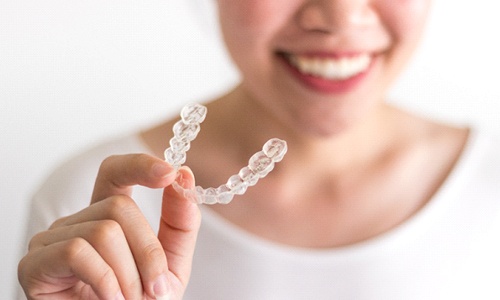 As someone undergoing treatment with Invisalign, you can expect many great benefits, including:
A discreet solution that is virtually invisible to others
Produces results in 8-15 months
Offers an enhanced aesthetic and boosted confidence
Better oral health because of the reduced risk for tooth decay and gum disease
An orthodontic solution that is easy to clean and maintain (you only need lukewarm water, a soft-bristled toothbrush, and clear soap)
A flexible way to treat your smile that allows you to eat the foods you love
Minimal irritation to your soft oral tissues, as opposed to sores caused by metal brackets and wires