Invisalign for Crowded Teeth – Vienna, VA
Giving Your Smile the Space It Needs
Crowded teeth are a common occurrence, but they must be treated if you want to avoid problems with tooth decay and gum disease. At Aesthetic Dental Spa, Dr. Naini and her team are pleased to provide patients with an alternative solution to traditional braces – Invisalign. These clear aligners can shift your teeth to create the necessary space, allowing you to enjoy a more pleasing aesthetic and healthier smile. To learn if you are a qualified candidate for treatment, contact us today to schedule a consultation with Dr. Naini.
What Can Happen if Crowded Teeth are Left Untreated?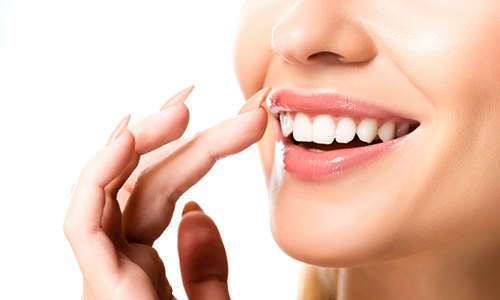 Apart from the embarrassment you might feel because of the overlapping of your teeth, overcrowding can lead to a wide array of problems that can result in costly and timely treatments in an attempt to save your natural teeth. Some of these include:
Tooth decay
Gum disease
Cavities
A misaligned bite
Teeth that overlap or appear too close to each other make it difficult to brush and floss. Because good oral hygiene habits are necessary to maintain good oral and overall health, overcrowding can make your morning and nighttime rituals extremely hard and nearly impossible.
How Can Invisalign Help Treat Crowded Teeth?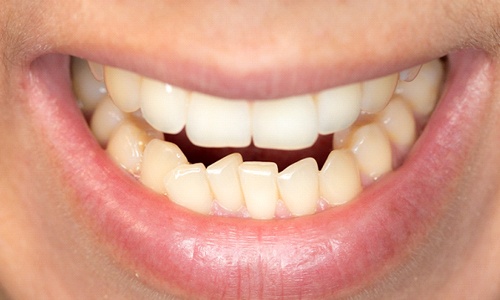 When choosing Invisalign to straighten your teeth and improve your smile, you will discover the immense benefits that only these clear aligners can provide.
Once your dentist gives you the green light to begin treatment, she will capture impressions of your teeth and send them off to a lab where technicians will fabricate your custom aligners. Made of sleek, smooth, clear plastic, Invisalign aligners are crafted with SmartTrack material, making them comfortable to wear and provide predictable results.
Once your aligners are ready and sent to our dental office, you will return for your initial fitting, which will include Dr. Naini showing you how to wear your aligners. She will also provide you with detailed instructions regarding how long to wear each set. To ensure long-lasting results and avoid a delay in treatment, it is necessary for you to wear your trays at least 20-22 hours each day. After 1-2 weeks of wear, you will swap out your current set of aligners for the next set in the series. This will allow your trays to continuously place the appropriate amount of pressure on your teeth to keep them moving in the right direction.
After you are finished with treatment, you will be expected to wear a retainer that will keep your teeth in their new location. Because it is easy for teeth to shift back into their original position, a retainer will help to hold them in place. It may be necessary to wear it full time in the beginning; however, as Dr. Naini feels more comfortable with their permanent placement, you may only be required to wear it at night while you sleep.