September 4, 2021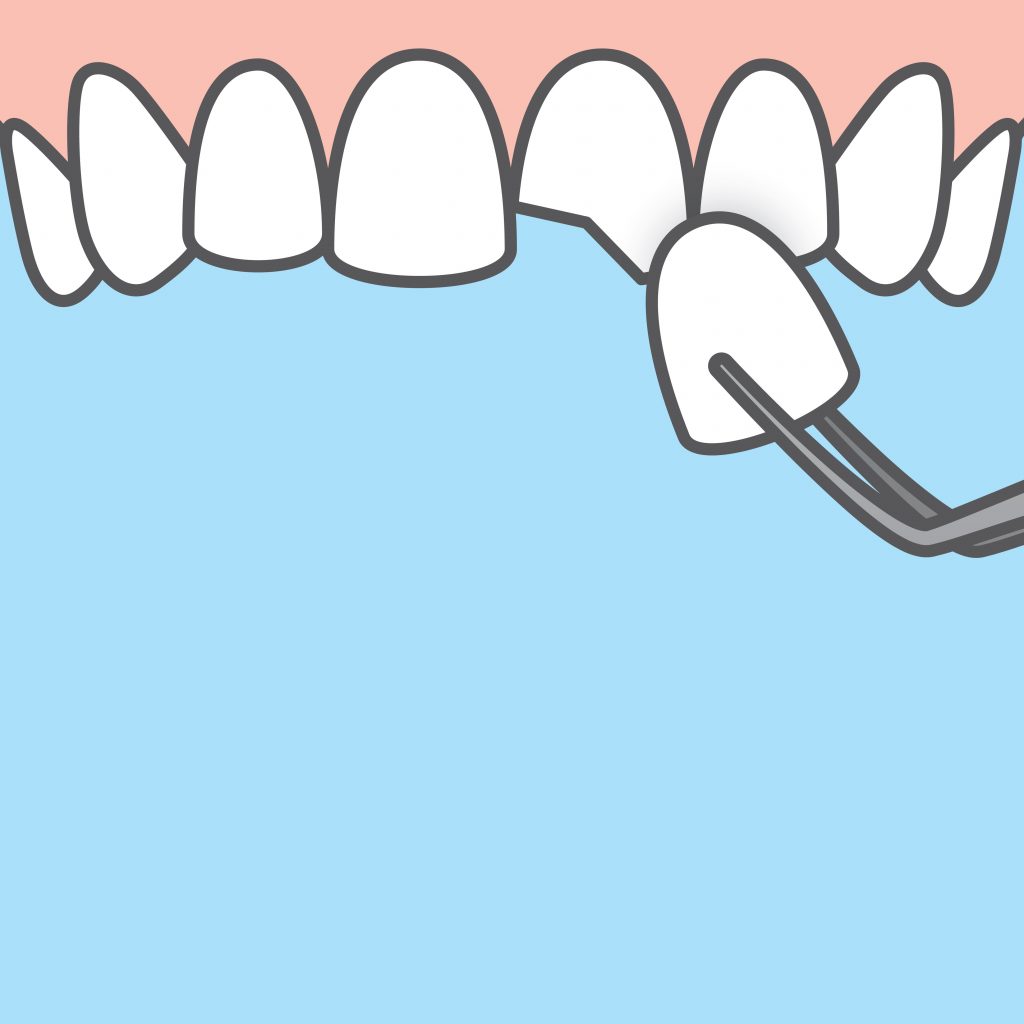 You got porcelain veneers in the first place to have a great smile, but these days your grin is just not up to par. The veneers seem to be darkening; that's exactly what you don't want! This is one of the signs that indicate replacing veneers is necessary.
The average lifespan of a dental veneer is 10 years, but that timeframe can be lengthened to 20 years with proper care and treatment. Still, it is important to identify when your veneers have reached the end of the road so you can take action.
Visual Evidence That Your Veneers are At the End of the Line
In some cases, it is easy to see when you need to purchase new veneers.
The veneer is darkening. While this appears to be what is happening, it is actually a case of the dental cement naturally darkening and becoming visible through the veneer. There is no way to lighten the cement, so the veneer must be removed along with the cement and have a new one applied.
Stains are no longer lifting. Just like your teeth, food and drink can stain your veneers. Items such as coffee, cola, red wine, and acidic foods can all lead to discoloration. Unlike teeth, stains on veneers can only be removed from vigorous brushing. If that no longer removes stains, your veneers probably need to be replaced.
The veneer is chipped, cracked, or simply worn down. While durable, porcelain veneers can wear out or break if treated roughly. When veneers are worn down, they become rough around the edges. You will be able to feel it when you run your tongue over them.
When Your Veneers Become Loose, It's Time for a Replacement
There are various reasons why your veneers can become loose compared to the secure fit you once had.
The tooth supporting the veneer is decayed. It doesn't matter how durable the veneer is if your tooth underneath it is compromised. The veneer will start to separate from the decaying tooth.
The veneer is separating from the gums. If you do not take care of the rest of your mouth, your veneers will suffer. Poor dental hygiene can lead to gum disease. If this happens, it can create a gap between your veneers and your gums.
Your veneers are the wrong size. It may seem surprising to see this as a reason, but if the dentist who installed your veneers did not first measure your mouth to ensure a proper fit, they can be quite painful. Unfortunately, this will require a new set.
Your veneers were not properly applied. Proper installation requires filing away a tiny amount of enamel and applying the veneer with a strong dental bonding agent. This seems like another unexpected reason, but in the case that the dentist did not apply your veneers properly, they can fall off.
Veneers are made to last a long time and with proper application and care they will, but if there are warning signs that a replacement is needed, it is important for you to recognize them. Your dentist will be able to elaborate on reasons for veneer replacement.
About the Author
Dr. Alex Naini strives to create uniquely beautiful smiles for patients from the Washington, D.C. area and across the nation, offering state-of-the-art dental treatments in a spa-inspired atmosphere. Dr. Naini is a graduate and fellow of the Las Vegas Institute for Advanced Dental Studies. She has several memberships including one to the American Academy of Cosmetic Dentistry. To schedule a consultation for porcelain veneers, book an appointment for another service, or simply ask a general dentistry question, visit her website or call (703) 827-8282.
Comments Off

on Identifying Signs That Your Veneers Need to Be Replaced
No Comments
No comments yet.
RSS feed for comments on this post.
Sorry, the comment form is closed at this time.