April 25, 2018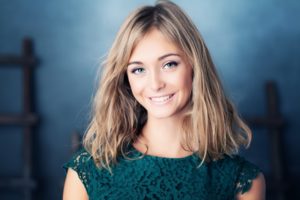 Have you heard of porcelain veneers? They aren't the newest cosmetic dental option to hit the scene, but they are a tried and true way to achieve your dream smile. If you've had imperfections in your smile for years that make you feel insecure about what your teeth look like, veneers could be right for you. Learn more about veneers and if you're the perfect candidate for them in this week's blog post from your cosmetic dentist in Vienna.
5 Perfect Candidates for Veneers
1.      You're unhappy with the appearance of your smile.
The appearance of your smile deeply affects the way you feel about yourself and how you take care of yourself. You're a great candidate for veneers if you greatly desire to make changes to the way your smile looks—and quickly!
2.      You have chipped, cracked, and/or broken teeth.
There are a variety of options to address dental issues like cracked or chipped teeth, but which cosmetic option is best for patients who have more than one dental flaw? Porcelain veneers! Veneers are made to mask multiple imperfections all in one procedure.
3.      You have permanently stained teeth.
If your teeth are extremely dark, have white spots, or have discolored "to the point of no return," you could be the best candidate for veneers. Since veneers cover your whole tooth with their gorgeous material, you can correct the way your smile looks—even the shade!
4.      You have a gapped smile.
Too impatient for braces? Porcelain veneers allow you to make the changes that you need—like closing gaps in your teeth—in one procedure! Rather than committing months or even years to orthodontic treatment, you can invest in faster veneers instead.
5.      You have wear and tear damage to your teeth.
Do you have extremely sensitive teeth? Maybe you grind your teeth at night or clench your jaws too often. Either way, your enamel has become compromised—and unfortunately, it's not coming back. The best way to combat sensitivity is to cover your exposed teeth with veneers. Plus, you'll receive a great smile makeover in Vienna, too!
Veneers Are Easy to Maintain
Porcelain veneers can last a full lifetime if you take proper care of them! Excellent maintenance includes brushing, flossing, and visiting your dentist just like they are your real teeth.  Learn more about how a dentist may be able to help you with veneers in Vienna and maintenance by giving your local practice a call.
---
About Our Office
Here at the Aesthetic Dental Spa, Dr. Naini enjoys giving patients two of the greatest gifts: improved confidence and better oral health! Veneers can optimize your well-being both mentally and physically. Learn more about how you may be able to benefit from a porcelain veneer procedure by giving us a call!
Comments Off

on 5 Perfect Candidates for Porcelain Veneers in Vienna
No Comments
No comments yet.
RSS feed for comments on this post.
Sorry, the comment form is closed at this time.